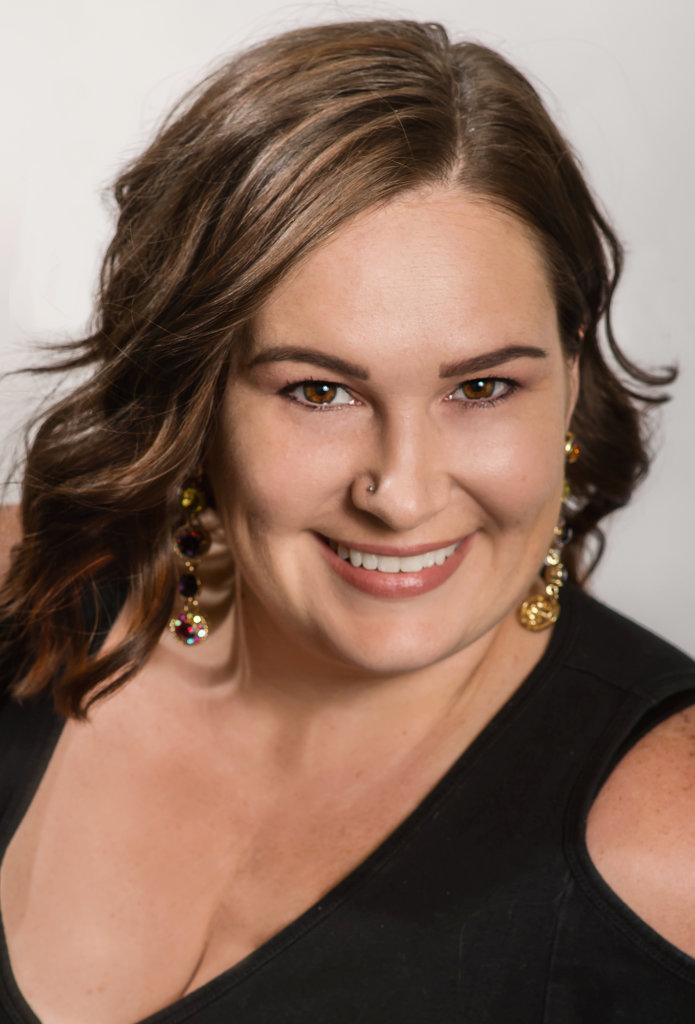 Specializing in: Creative Color and Foiling techniques, Dimensional Color, Conservative and trendy color, Color Correction, Creating classic looks with individual/personable flare, Finishing and Styling for all hair types, Men's cuts, Precision Cutting and Razor techniques, Upstyles and heat tools (flat/curling iron). Natural nails- Manicures and Pedicures, Facial waxing, and Makeup application.
Certifications & Additional Education: 
Redken Certified Hair Colorist
Advanced Balayage with Sean Godard, Redken Global Artist/NAHA Winner (September, 2019)
Fundamentals of Design w/ Redken Global Educator Brayden Pelletier & Eunice Aguilar (June, 2019)
Advanced Color Placement with Eric Ray, Redken NYC and Vicki Laris, Redken NYC/Celebrity Colorist (September, 2018)
Design Trends with Hugo Urias–Global Redken Artist, Los Angeles (Sept, 2017)
Redken International Symposium (Las Vegas, Jan 2017)
Pureology PureForm Design (Cutting) class with National Artist Michelle Patton, specializing in textured bobs, short women's crops, and razor cutting (Oct 2016)
Cutting and Coloring for Curly hair w/Ryan Morgan & Tara Gardner (June, 2016)
Redken Artist Ellen Devine and Vicki Laris brought their exceptional skills of amazing hair color, design and finishing for the upcoming year (Sept 2015)
Current Trends and Color Class with Lauren Hagen (Nov, 2014)
Advanced Cutting Class with Internationally Renowned Redken Artist Sam Villa (August, 2014)
Redken Haircolor Obsessed Trends specializing in crown lights with Internationally renowned artist, Justin Isaac (April, 2014)
Redken Haircare Obsessed with Redken Artist, Leah Hanson (March, 2014)
In-salon Haircutting and Texture Styling Class with Redken's Educator of the year, Sam Villa (Oct, 2013)
Hair Design and Cut Suitability with Redken artist, Ryan Morgan (Oct, 2013)
Color Suitability with Redken artist, Alicia Marcano (August, 2013)
Color Correction and Ombre with Redken artist, Scott Sueper (June, 2013)
Graduated from Pinellas Institute of Technology, Cosmetology Program (Clearwater, FL)
Getting to know Rachel…
What do you like most about working at Salon West?
"The continued education and the support and feel of family with my co-workers."
Who inspires you?
"Michael Cole and the continued support and motivation from my husband."
What is something most people don't know about you?
"I am deathly afraid of snakes, sharks, and lizards."
What is your beauty philosophy?
"There is certainly no absolute standard of beauty. That precisely is what makes it's pursuit so interesting." –John Kenneth Galbraith
What is your guilty pleasure?
"Desserts and line dancing."
Which celebrity do you think always has great hair or renders great style?
"Jennifer Nettles, Jennifer Aniston, Anne Hathaway, Kim Kardashian, Lauren Conrad and Carrie Underwood."
What's your favorite music?
"Taylor Swift or Tim McGraw."
What is your favorite quote?
"Be who you are and say what you feel because those who mind don't matter and those who matter don't mind." -Dr. Seuss
What is your favorite food or local restaurant?
"Seafood."
What is your favorite movie?
"Casablanca and The Little Mermaid"