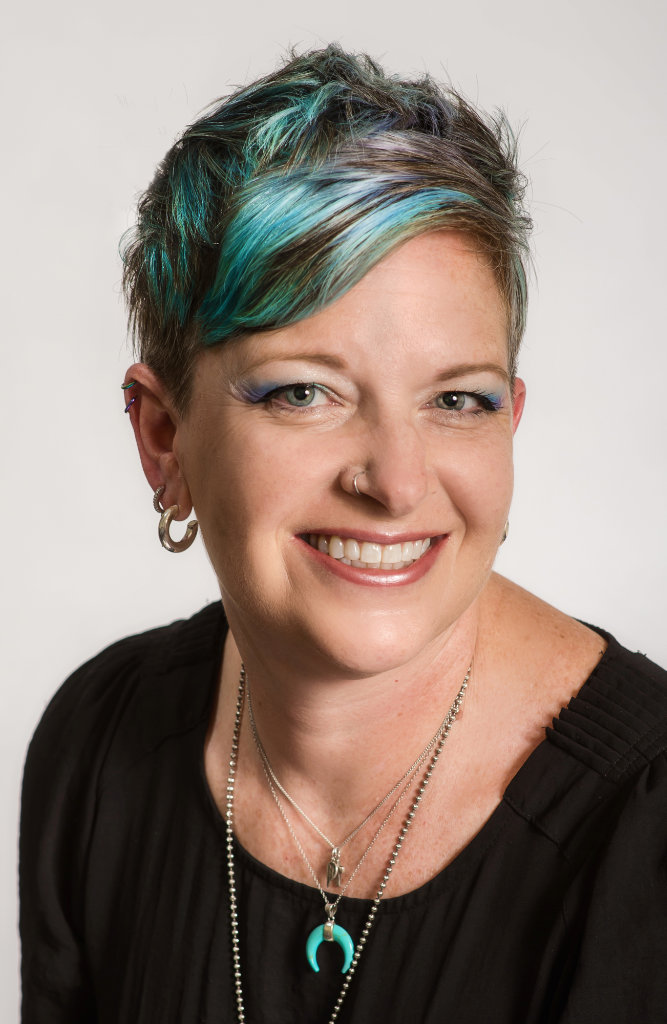 Specializing in:  Precision, Texture and Curly Haircutting, Customized Creative Haircoloring, Hairstyle Evolution/New Looks, Men's Hairstyling, Creative Upstyling
Certifications & Additional Education:
Advanced Balayage with Sean Godard, Redken Global Artist/NAHA Winner (September, 2019)
Fundamentals of Design w/ Redken Global Educator Brayden Pelletier & Eunice Aguilar (June, 2019)
Advanced Color Placement with Eric Ray, Redken NYC and Vicki Laris, Redken NYC/Celebrity Colorist (September, 2018)
Design Trends with Hugo Urias–Global Redken Artist, Los Angeles (Sept, 2017)
Balayage/Hair Painting W/ Redken NYC Artist Tina Calzaretta (June, 2017)
Redken International Symposium (Las Vegas, Jan 2017)
Cutting and Coloring for Curly hair w/Ryan Morgan & Tara Gardner (June, 2016)
Redken Artist Ellen Devine and Vicki Laris brought their exceptional skills of amazing hair color, design and finishing for the upcoming year (Sept 2015)
Three day class focusing on the latest design and hair color trends including: balayage (hi-lighting hair through hair painting) to mid-length and long bobs ("Lobs") with Redken's Award Winning Educational Facilitators, Ryan Morgan and Brayden Pelletier (June 2015)
Current Trends and Color Class with Lauren Hagen (Nov, 2014)
Advanced Cutting Class with Internationally Renowned Redken Artist Sam Villa (August, 2014)
Redken Haircolor Obsessed Trends specializing in crown lights with Internationally renowned artist, Justin Isaac (April, 2014)
Hair Design and Cut Suitability with Redken artist, Ryan Morgan (October, 2013)
Color Suitability with Redken artist, Alicia Marcono (August, 2013)
Color Correction and Ombre with Redken artist, Scott Sueper (June, 2013)
Advanced cutting class with Redken artist, Brayden Pellitier (October, 2012)
Hands on Color Correction Class with Patrick Fitzwater, International Redken Platform Artist (2012)
Pureology Finishing and Upstyling (2012)
Advanced Color Class at Redken Exchange, NYC (2012)
Certified Redken Master Specialist 
Classes at The Redken Exchange NYC:  Cut & Know Why
Graduated in 1994 from the Continental School of Beauty Culture, Buffalo NY
Attended Redken Symposium, Las Vegas
Giovanni Giuntoli's Advanced 3 day Editorial Photo Shoot with Professional Models in NYC
The Summit @ Summit Salon Business College/Associate Training in Minneapolis Minnesota – Martin Parsons Long Hair Seminar (Niagara Falls, NY)
Ruth Roche RARE Haircutting Seminar, Las Vegas Color & Know Why (2006)
Getting to know Patty…
What is your favorite quote?
"I know God doesn't give us anything we can't handle, I just wish he wouldn't trust me so much!"  -Mother Teresa
What/Who inspires you?
"My most amazing family!"
What is your favorite movie?
"Kingdom of Heaven."
What's your favorite music?
"Have Gun Will Travel, Depeche Mode, a lot of Drum & Bass, Rolling Stones, Beatles, and a whole lot more!"
What is something most people don't know about you?
"I am the youngest of 7 children and -was- an extreme introvert."
What is your guilty pleasure?
"Dancing 'til dawn!"
What is your favorite food or local restaurant?
"Sandwiches of all varieties."
What is your beauty philosophy?
"I wish to reveal in every person their -True Beauty- by listening with an open mind and creating with a heartfelt vision."
Which celebrity do you think always has great hair or renders great style?
"Two truly creative visionaries: Gwen Stefani and Nikki Minaj."
What do you like most about working at Salon West?
"Being a part of a whole that is so great because of the sum of its parts!  It is a wonderful, huge family with super cool parents!"