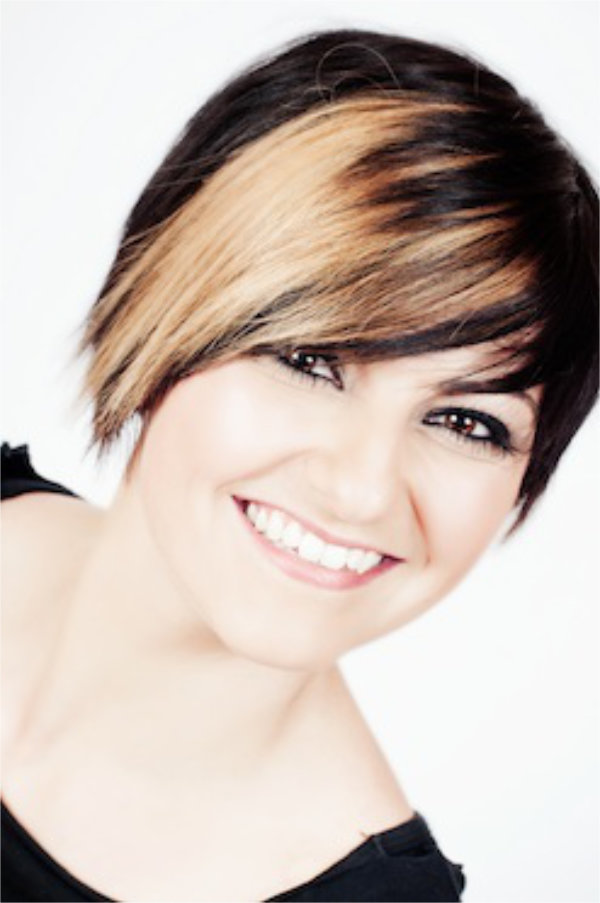 Specializing in: Long and short hair cuts, finishing and styling all hair types, completing looks with make-up application. I really enjoy educating guests about their hair health and getting them started on a custom regiment for their hair while addressing the challenges they may have with styling at home.
Additional Education & Certifications:
Creative Coloring with Balayage" with Global Redken Colorist Sami Skinner (June, 2021)
Fundamentals of Design w/ Redken Global Educator Brayden Pelletier & Eunice Aguilar (June, 2019)
Advanced Color Placement with Eric Ray, Redken NYC and Vicki Laris, Redken NYC/Celebrity Colorist (September, 2018)
Design Trends with Hugo Urias–Global Redken Artist, Los Angeles (Sept, 2017)
Pureology PureForm Design (Cutting) class with National Artist Michelle Patton, specializing in textured bobs, short women's crops, and razor cutting (Oct, 2016)
Cutting and Coloring for Curly hair w/Ryan Morgan & Tara Gardner (June, 2016)
Redken Artist Ellen Devine and Vicki Laris brought their exceptional skills of amazing hair color, design and finishing for the upcoming year (Sept 2015)
Three day class focusing on the latest design and hair color trends including: balayage (hi-lighting hair through hair painting) to mid-length and long bobs ("Lobs") with Redken's Award Winning Educational Facilitators, Ryan Morgan and Brayden Pelletier (June 2015)
Advanced Cutting Class with Internationally Renowned Redken Artist Sam Villa (August, 2014) – Current Trends and Color Class with Lauren Hagen (Nov, 2014)
Redken Haircolor Obsessed Trends specializing in crown lights with Internationally renowned artist, Justin Isaac (April, 2014)
Hair Design and Cut Suitability with Redken artist, Ryan Morgan (October, 2013)
Color Suitability with Redken artist, Alicia Marcono (August, 2013)
Getting to know Leslie…
What is your beauty philosophy?
"Happiness doesn't come from beauty, rather beauty from happiness."
Favorite quote?
"Beauty is the opposite of perfection, it's about confidence, charisma, and character."
What/Who inspires you?
"My daughter inspires me to be the best version of myself to be an example."
What is something you love about working at Salon West?
"The environment that seems to have an unending opportunity to grow and learn."
What is your favorite food or local restaurant?
"Coffee, that's a food too, right?"