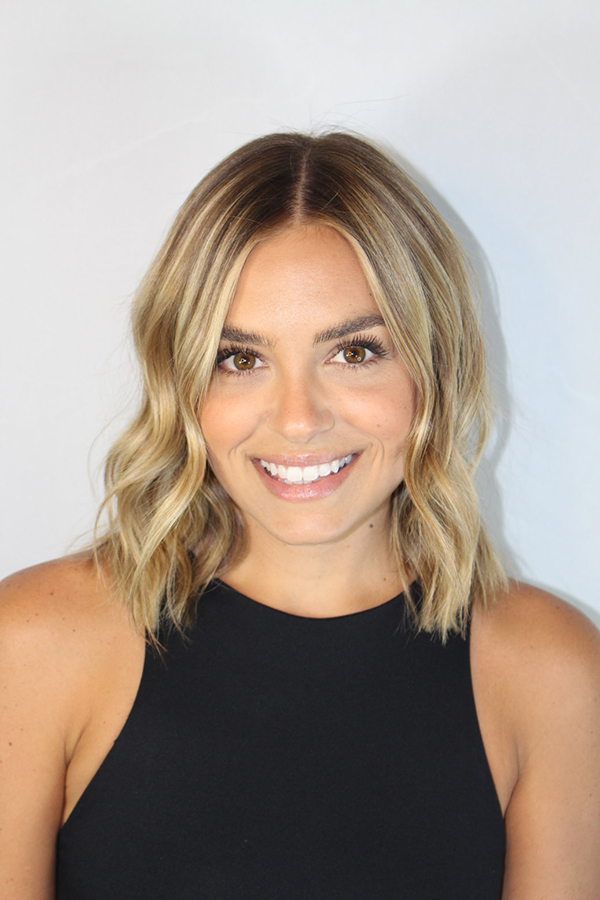 Specializing in:  Finishing and styling for all hair types, dimensional color, long and short hair cuts, and dry hair cutting and texturizing.
Certifications & Additional Education:    
Men's Design & Barbering w/ Redken Artist Shawn Matthew Stearns (September 2021)
Creative Coloring with Balayage" with Global Redken Colorist Sami Skinner (June, 2021)
Advanced Balayage with Sean Godard, Redken Global Artist/NAHA Winner (September, 2019)
Fundamentals of Design w/ Redken Global Educator Brayden Pelletier & Eunice Aguilar (June, 2019)
Advanced Color Placement with Eric Ray, Redken NYC and Vicki Laris, Redken NYC/Celebrity Colorist (September, 2018)
Total Design Immersion with Redken's Global Artistic Ambassador & Sassoon Lifetime Achievement Award Recipient, Sam Villa (June, 2018)
Weekly classes on latest trends (cutting/coloring) w/Redken 5th Avenue's Leah Hanson (2018)
Getting to know Hannah…
What do you like most about working at Salon West?
"Everyone is so welcoming & helpful!"
Who inspires you?
"My Dad."
What is something most people don't know about you?
"I have a coffee addiction"
What is your beauty philosophy?
"If my hair looks good, I can deal with anything"
What is your guilty pleasure?
"Shopping forsure"
Which celebrity do you think always has great hair or renders great style?
"Khole Kardashian & Rihanna because she can rock everything!"
What's your favorite music?
"Pop, rap, hip-hop, I listen to almost everything."
What is your favorite quote?
"Stop being afraid of what could go wrong, and start being excited of what could go right"
What is your favorite food or local restaurant?
"Sushi & French fries"
What is your favorite movie?
"How the Grinch Stole Christmas"