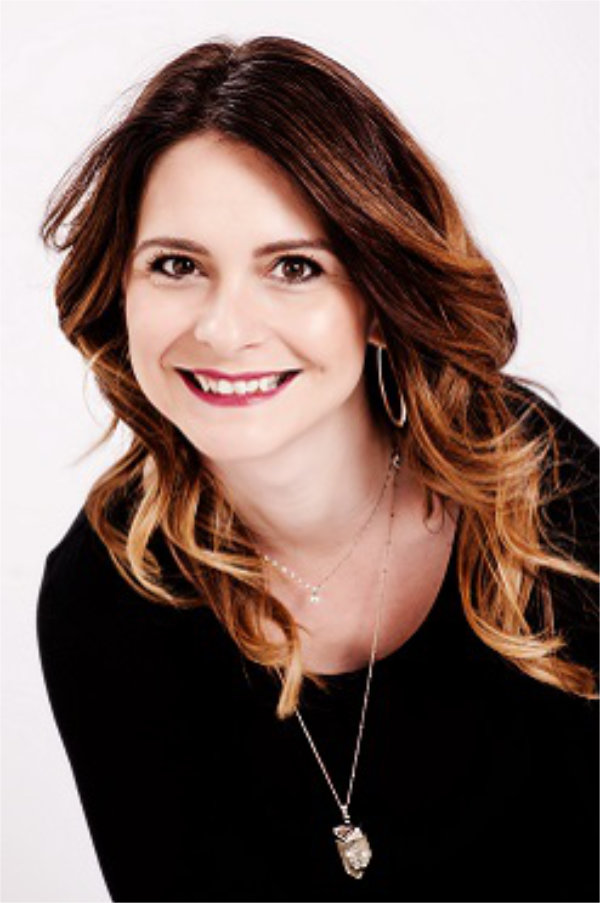 Specializing in: Precision cutting design, Dry cutting, Curly/Textured hair, Vintage-type styling, Special Occasion Styling, Permanent straightening, Dimensional coloring techniques, Color correction, and Make-up artistry
Certifications & Additional Education:
Creative Coloring with Balayage" with Global Redken Colorist Sami Skinner (June, 2021)
SAM VILLA REDKEN NYC- Mastering Finishing & Design (September 2020)
Fundamentals of Design w/ Redken Global Educator Brayden Pelletier & Eunice Aguilar (June, 2019)
Advanced Color Placement with Eric Ray, Redken NYC and Vicki Laris, Redken NYC/Celebrity Colorist (September, 2018)
Total Design Immersion with Redken's Global Artistic Ambassador & Sassoon Lifetime Achievement Award Recipient, Sam Villa (June, 2018)
Design Trends with Hugo Urias–Global Redken Artist, Los Angeles (Sept, 2017)
Pureology PureForm Design (Cutting) class with National Artist Michelle Patton, specializing in textured bobs, short women's crops, and razor cutting (Oct, 2016)
Cutting and Coloring for Curly hair w/Ryan Morgan & Tara Gardner (June, 2016)
Three day class focusing on the latest design and hair color trends including: balayage (hi-lighting hair through hair painting) to mid-length and long bobs ("Lobs") with Redken's Award Winning Educational Facilitators, Ryan Morgan and Brayden Pelletier (June 2015)
Advanced Cutting Class with Internationally Renowned Redken Artist Sam Villa (August, 2014)
Redken Haircolor Obsessed Trends specializing in crown lights with Internationally renowned artist, Justin Isaac (April, 2014)
Hair Design and Cut Suitability with Redken artist, Ryan Morgan (October, 2013)
Color Suitability with Redken artist, Alicia Marcono (August, 2013)
Color Correction and Ombre with Redken artist, Scott Sueper (June, 2013)
Hot Heads Certified (February, 2013)
Deva Certified (2010 & 2011)
Coppola Keratin Smoothing Certification
John Sahag Dry Cutting Design
Martin Parsons Formal Styling class
Aquage Creative Cutting/Formal Styling – Paul Mitchell Creative Cutting
EC Mode/ Malibu Wellness Skin Care lesson focusing on Premature Aging and Water Wellness
Goldwell Full Salon Day Color Training & Goldwell Creative Cutting
Goldwell Elumen Color Certification
Goldwell Color Essentials I & II
Nioxin course focusing on Hair Loss
Graduated from Concord Academy of Hair Design and Pivot Point Training (1999-2000)
Getting to know Cassandra…
Which celebrity do you think renders great style?
"Nicole Ritchie, Mila Kunis, and Taylor Swift."
What/Who inspires you?
"My co-workers, my team reminds me to reach for greatness."
What is something you love about working at Salon West?
"The team I am a part of. They inspire me."
What is your favorite movie?
"The Princess Bride "Inconceivable"."
What is your favorite food?
"Cheesecake."
What is your beauty philosophy?
"Everything has beauty, but not everyone sees it. –Confucius"
What is your favorite music?
"An eclectic mixture of liquid sound."
Favorite quote?
"Life is an eddless struggle, full of frustrations and challenges, but eventually you find a hair stylist you will like."
What is your guilty pleasure?
"Vampires."
What is something most people don't know about you?
"I am a craft junkie."