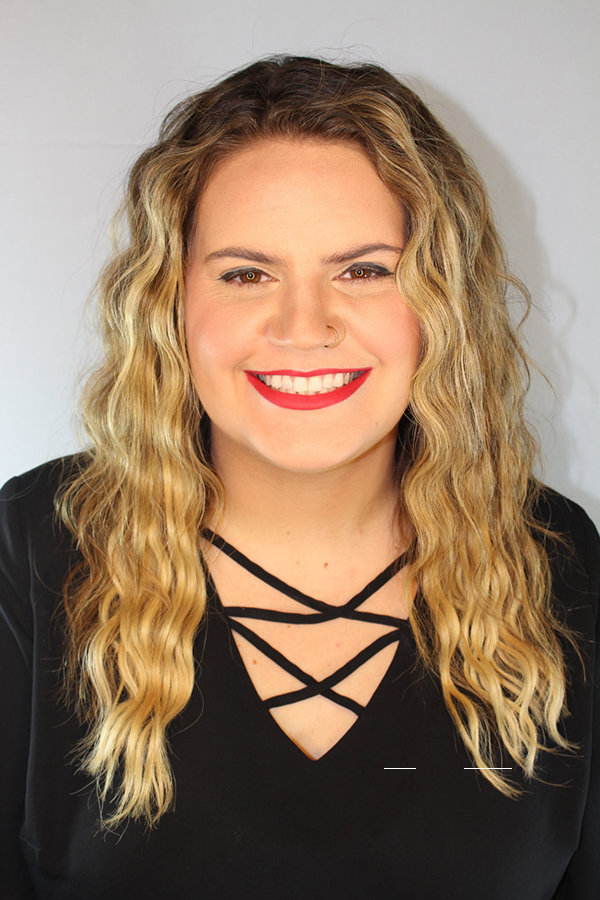 Specializing in: Highlighting/low lighting, balayage, styling for all hair types, color matching
Certifications & Additional Education:    
Men's Design & Barbering w/ Redken Artist Shawn Matthew Stearns (September 2021)
Creative Coloring with Balayage" with Global Redken Colorist Sami Skinner (June, 2021)
Advanced Balayage with Sean Godard, Redken Global Artist/NAHA Winner (September, 2019)
Fundamentals of Design w/ Redken Global Educator Brayden Pelletier & Eunice Aguilar (June, 2019)
Weekly classes on latest trends (cutting/coloring) w/Redken 5th Avenue's Leah Hanson (2018-2019)
Men's Core 1 Cutting Class
Men's Core 2 Cutting Class
Aveda Graduate
Getting to know Cadie…
What do you like most about working at Salon West?
"I love that we are one big family! I loved being so welcomed by the rest of the team! The education I receive is amazing. Leah has taught me so much in a short amount of time."
Who inspires you?
"My mom, she has always encouraged me to take everyday like it's a new day, and make the best of everything around me."
What is something most people don't know about you?
"I can remember little details from when I was 4 years old, but I probably forgot what you told me 30 minutes ago."
What is your beauty philosophy?
"True beauty is born through our actions and aspirations and in the kindness we offer to others."
What is your guilty pleasure?
"Panera Bread's broccoli cheese soup with bread!!"
Which celebrity do you think always has great hair or renders great style?
"Jennifer Aniston, she always is keeping her hair fresh and beautiful, and always has a fresh and amazing style."
What's your favorite music?
"R&B/hip hop"
What is your favorite quote?
"if your a bird, I'm a bird." -The Notebook
What is your favorite food or local restaurant?
"Pizza"
What is your favorite movie?
"The Titanic, The Notebook, all The Avengers Movies!"