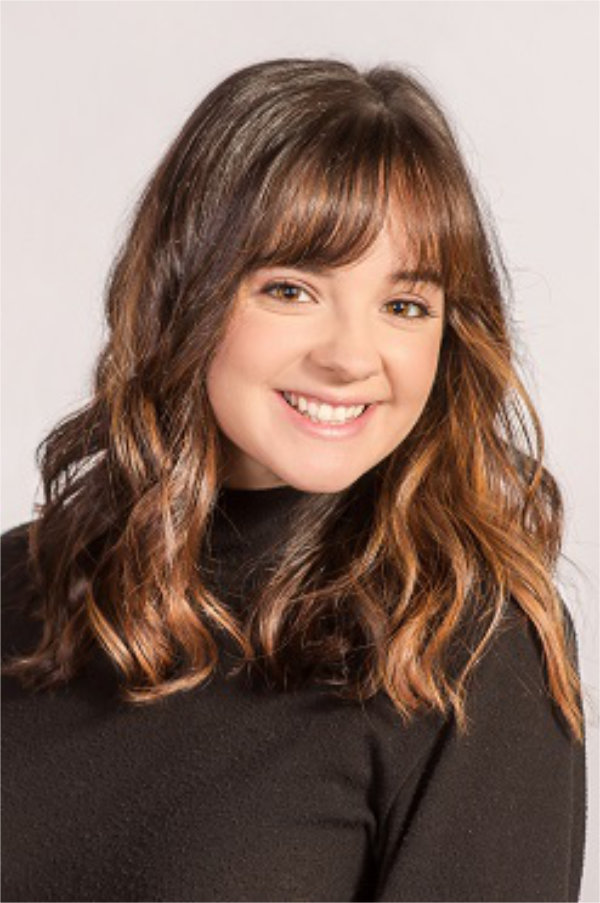 Specializing in: Upstyling including Braiding; Balayage, Blonding, Dimensional Hair Color, Finishing Work for all hair types, Long and Short Hair Design, and Makeup Applications.
 
Additional Education & Certifications:
Men's Design & Barbering w/ Redken Artist Shawn Matthew Stearns (September 2021)
Creative Coloring with Balayage" with Global Redken Colorist Sami Skinner (June, 2021)
Extensive Salon West "New Talent" training with Redken artists Leah Hanson & Amber Brockway 

SAM VILLA REDKEN – Haircutting and Styling 

Redken Color Knowledge with Leah Hanson

Cosmetology Diploma Summit Salon Academy 
Getting to know Emma…
 
Favorite Quote?
 
"When a train goes through a tunnel and it gets dark, you don't throw away the ticket and jump off. You sit still and trust the engineer." Corrie ten Boom

Who inspires you? 
 
"My family"

Which celebrity do you think has great hair and renders great style? 
"Rachel McAdams"
 
What is your beauty philosophy?
"True beauty lies within ones smile. "
What do you like most about working at Salon West?  

"The positive atmosphere and a supporting team."

What is your favorite food?
  
"Fresh Kitchen"

What is your guilty pleasure? (Please keep this G-rated; -P)
"Does napping count?"
What's your favorite music?  
"That's tough, I love many genres including Jazz, Indie, and Latino."
 
What is something most people don't know about you? 
"I am half Cuban."

What is your favorite movie?
"About Time"