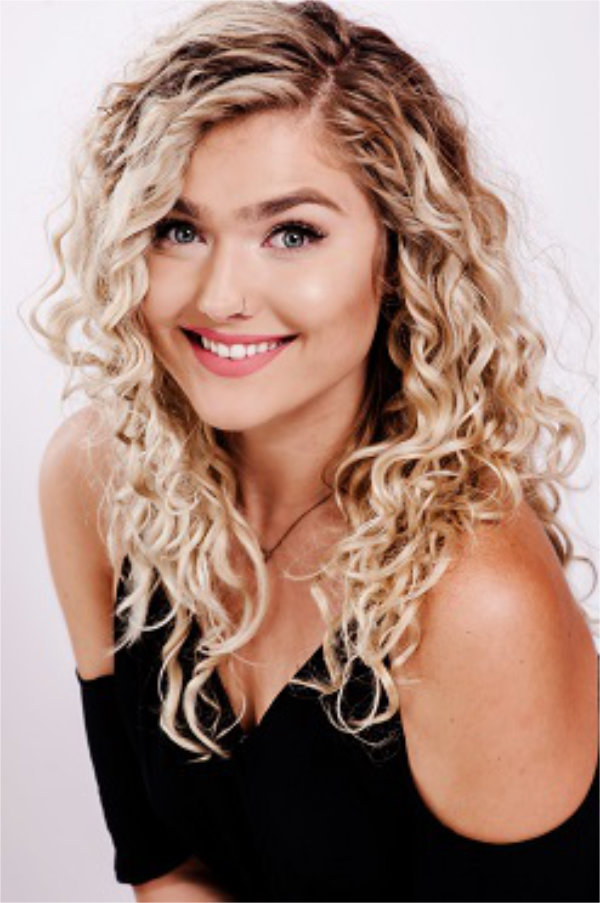 Specializing in: Dimensional/Fashion haircolor, Color correction, Curly hair design, Long hair designs, Finishing styles, Make-up Applications
Additional Education & Certifications:
Redken Certified Hair Colorist
Advanced Balayage with Sean Godard, Redken Global Artist/NAHA Winner (September, 2019)
Total Design Immersion with Redken's Global Artistic Ambassador & Sassoon Lifetime Achievement Award Recipient, Sam Villa (June, 2018)
Design Trends with Hugo Urias–Global Redken Artist, Los Angeles (Sept, 2017)
Balayage/Hair Painting W/ Redken NYC Artist Tina Calzaretta (June, 2017)
Redken Symposium, Las Vegas (Jan, 2017)
Pureology PureForm Design (Cutting) class with National Artist Michelle Patton, specializing in textured bobs, short women's crops, and razor cutting (Oct, 2016)
Cutting and Coloring for Curly hair w/Ryan Morgan & Tara Gardner (June, 2016)
Three day class focusing on the latest design and hair color trends including: balayage (hi-lighting hair through hair painting) to mid-length and long bobs ("Lobs") with Redken's Award Winning Educational Facilitators, Ryan Morgan and Brayden Pelletier (June 2015)
Current Trends and Color Class with Lauren Hagen (Nov, 2014)
Advanced Cutting Class with Internationally Renowned Redken Artist Sam Villa (August, 2014)
Redken Haircolor Obsessed Trends specializing in crown lights with Internationally renowned artist, Justin Isaac (April, 2014)
Hair Design and Cut Suitability with Redken artist, Ryan Morgan (October, 2013)
Color Suitability with Redken artist, Alicia Marcono (August, 2013)
Color Correction and Ombre with Redken artist, Scott Sueper (June, 2013)
Advanced cutting class with Redken artist, Brayden Pellitier (October, 2012)
Hands on Color Correction Class with Patrick Fitzwater, International Redken Platform Artist (2012)
Pureology Finishing and Upstyling (2012)
In-salon Haircutting Design and Styling class with Redken's International Educator, Chris Baran (July 2011)
The Inspiring World of Redken Runway Trends
Redken Creates: Advanced Color & Design
Redken Principle Based Design & Principle Color – "Why Be Part of It?"
Graduated from The Salon Professional Academy, Tampa FL (2011)
Getting to know Alexa…
What is your beauty philosophy?
"Sometimes trends are hit and miss, but it's fun and rewarding to take risks!"
Favorite quote?
"So we don't look at the troubles we can see now, rather, we fix our gaze on things that cannot be seen. For the things we see now will soon be gone, but the things we cannot see will last forever." -Paul of the Bible
What/Who inspires you?
"I'm constantly inspired by the people I meet everyday."
What is something you love about working at Salon West?
"The stylists I work with are motivating, encouraging, and inspiring, and their guests reflect their awesome and varying personalities."
What is your favorite movie?
"The Phantom of the Opera. I love the story and the music is incredible!"
What is your favorite music?
"Anything and everything from The Beatles to Dubstep, excluding country."
What is your guilty pleasure?
"The Twilight Saga."
Which celebrity do you think renders great style?
"Drew Barrymore! She experiments with fashion and can rock any hair color." 
What is something most people don't know about you?
"I run the turkey trot with my family every year, it's a budding tradition."
What is your favorite food or local restaurant?
"I absolutely love pita chips and hummus."